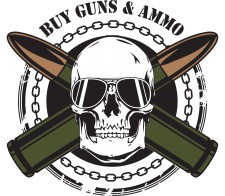 Lexington, KY, August 25, 2016 (Newswire.com) - A recent overhaul to the Buy Guns and Ammo Online Store has made it even easier for customers to purchase ammunition online. With as few as three mouse clicks a customer can have .458 SOCOM ammo on its way to their door.
Buy Guns and Ammo carries a large variety of calibers in top brands such as Ruger, XCaliber and G2 Research. They also keep a large stock of Guns & Ammo's 2015 Ammo of the Year, PolyCase. PolyCase's Inceptor line of ammunition features PolyCase's patent-pending polymer-copper bullet technology, loaded in traditional high-quality brass.
With the ability to purchase ammo online, Buy Guns and Ammo, offers very competitive prices. They have some of the lowest prices on PolyCase ARX 9mm ammo. Buying ammo online can be a great way of saving money as well, especially when purchasing bulk ammo online.
While it is legal to purchase ammunition online, there are Federal, state and local laws in regards to shipping ammunition. Buy Guns and Ammo cannot ship online ammo orders outside of the United States. Other shipping restrictions also apply and can be seen on the Buy Guns and Ammo Shipping Restrictions policy page.
Source: buygunsandammo.com
Share: